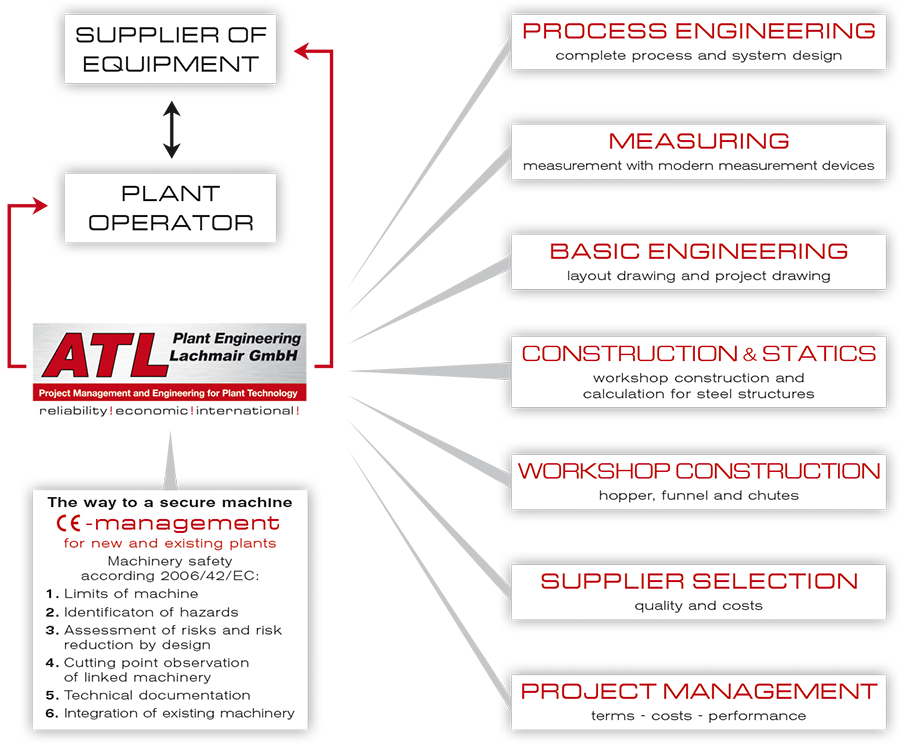 Crushing plant in Austria

sthalbauer

2016-04-26T11:38:13+02:00

Screening and washing plant in Latvia

sthalbauer

2016-04-26T11:36:50+02:00

Screening and washing plant Kostmann (Austria)

sthalbauer

2016-04-26T12:24:49+02:00
In a plant conversion, please contact ATL the entire process from a single source – from expert advice, individual planning on offer through the management and coordination of the system installation by authorized contractors. In terms of quality and efficiency and applying the highest standards are set. An additional and important Part here is the professional measurement of the existing holdings in order to achieve an optimal price-performance ratio.
Development of a process concept
Selecting the right equipment: For every requirement an individual approach with a number of suppliers will be created. This is an advantage not to be dependent on one supplier.
Selection of component suppliers
Creation of a project plan, including the total cost estimate as a basis for project permission.
Surveying of existing components or systems
planning
Construction and statics
supplier selection
CE Management: Settlement according to Machinery Directive 2006/42 / EC for plant expansion or new components.
Old Stock evaluation according Workers Protection Act §33 and §35
Project management: cost tracking, schedule tracking, contractual basis for component procurement, coordination and supervision of installation companies, etc